Statutory Compliance Management
The word statutory can be defined as 'enacted by statute' or 'regulations', and compliance means 'agreement'. Combining Statutory Compliance forms agreement of regulations' or 'to follow regulations'.
Statutory compliance ensures that companies operate within the legal framework set by the government. Adherence to laws and regulations can improve a company's reputation and credibility, attract investment, and build trust with stakeholders. Failure to comply with statutory requirements can result in legal and financial consequences, which can harm a company's reputation and financial stability.
Through your conformity with the law, you ensure that the company, its shareholders, clients and employees are protected as comprehensively as possible. Our list of offerings ensures the protection of your stakeholders.
We undertake the statutory compliance activities which includes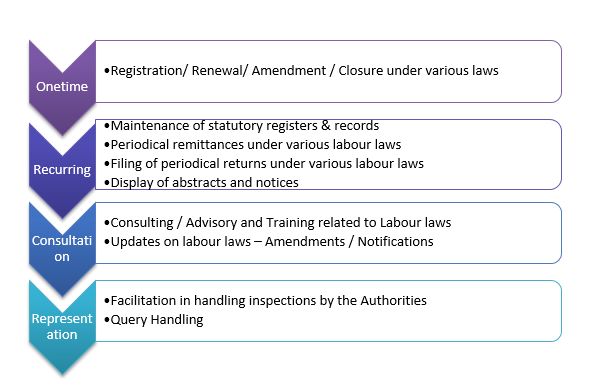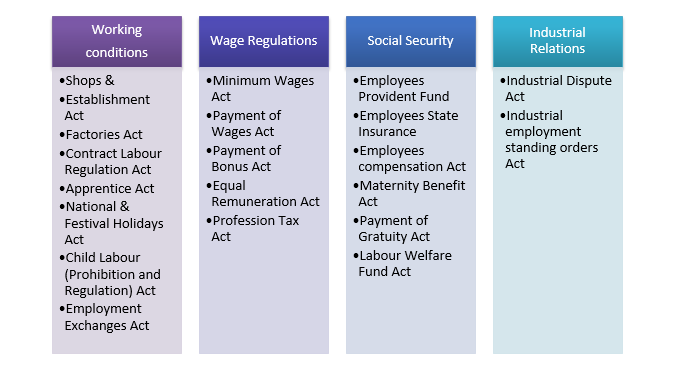 Statutory Compliance audit is offered by ALLCORP to ensure that companies are following the laws and regulations regarding labour laws. The audit evaluates various aspects of the company's practices, including the proper classification of workers, compliance with minimum wages, and compliance with health and safety regulations. The objective of the audit is to identify any non-compliance and provide recommendations for corrective action to ensure that the company is in compliance with relevant laws and regulations.
HR Audit
Establishment / Factory Audit
Safety Audits
Contractors Compliance Audit
External Audit Representation & Management Services
Why AllCORP?
If you are looking for a regulatory specialist to scale up existing operations or a whole team of experts, we have the global infrastructure and local knowledge to meet your needs. As your trusted partner, we provide hand holding support with internal regulatory teams and other functions, associated submissions, product registration, tracking agency interactions and more. Your products are in safe hands with our specialists – including many former regulators – who are dedicated to back you up to achieve your commercial goals.
Our Methodology & process
Initial Assessment, where the client's business needs are understood.
Finalization of Check List for various processes & activities
Risk assessment & evaluation – adequacy and control measures.
Analyzing various Labour Laws and checking documents pertaining to various activities
Financial liabilities associated with the processes if any is being determined – look into audited balance sheet & Annual report
Gaps being identified in the above process are transformed into observations
Observations are analyzed to form recommendations
Overview of the findings are presented to the client (you)
Final reports are submitted
AllCORP will help establish, evaluate, strengthen, monitor and assess your compliance management program in an environment of continuously changing needs and emerging risks, on the above lines
Overall, the role of ALLCORP consultant is important for responsible corporate governance